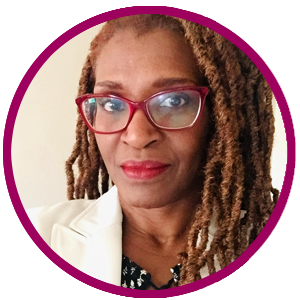 My belief is that good design comes from team collaboration and is measured by the problems it solves and people it inspires. These are the driving forces behind the work I do.
I'm inspired by mission statements and unsolved problems and love working for companies that strive to better the lives of others. I'm inspired by my surroundings, modern art and the works of great designers around the world. Whether I'm using Adobe Capture to snag typography, color palettes, patterns or textures, my mind is always on the project at hand—even when I'm off the clock.
I started my career as an art assistant and quickly moved to assistant art director and art director positions for trade and consumer magazines in fast-paced, corporate environments. 
Always professional and calm in a storm, I'm a design professional with expertise in print and digital marketing design. I currently develop creative design solutions for trade shows, parties and events remotely and am seeking additional committments. As a resourceful problem-solver, I tackle creative challenges and meet stringent deadlines under pressure, under budget and without compromising quality. 
I'm often recommended and have a list of positive recommendations because I can take direction as well as take charge while putting my own ego aside. I have a keen eye for detail and am unshaken by stressful situations. I genuinely love the work I do and pride myself on being efficient, focused and self-motivating. I'm always willing to go the extra mile and do what it takes to get the job done.
Contact me to request resume access or meeting.
Thank you! I will get back to you shortly.